Ice Cream Events & More!
Design your own ice cream | Rent our ice cream wagon | Book Way-Har Ice Cream for your event TODAY!
DESIGN YOUR ICE CREAM
ICE CREAM WAGON
CATERING
DESIGNER ICE CREAM
Create Your Own Special Flavor of Ice Cream for Your Next Event!
Looking for a unique way to celebrate your ice cream event? Our team can work with you to create your own special flavor of ice cream. We have created flavors for weddings, birthdays, and special organization anniversaries. What a fun and memorable way to add a touch of great taste to your event.
Designer Ice Cream is an ice cream parlor where you can create your own flavors! Have a flavor idea in mind? Come experiment with us and make that idea a reality!
At Way-Har, making ice cream is a labor of love. Our Emory Thompson 40 Qt freezer operates year-round, creating and freezing over 90 different flavors of premium ice cream.
Lolly and the rest of the team at Way-Har are happy to work with groups and individuals to create a unique, one-of-a-kind flavor for your special event or fundraiser. The art of stacking flavors and inclusions is a fun and tasty experiment. Ask for more information about this personal service that the Leshers are happy to offer their customers.
To create an unforgettable ice cream event, contact us at 610-488-1281 and ask for Lolly! Creations such as Beauty Brook View, Raspberry Truffle, and Suzanne's Delight are a few of our most recent delicacies. We have these and more delicious treats that are the best in Berks, Lebanon, and Schuylkill counties.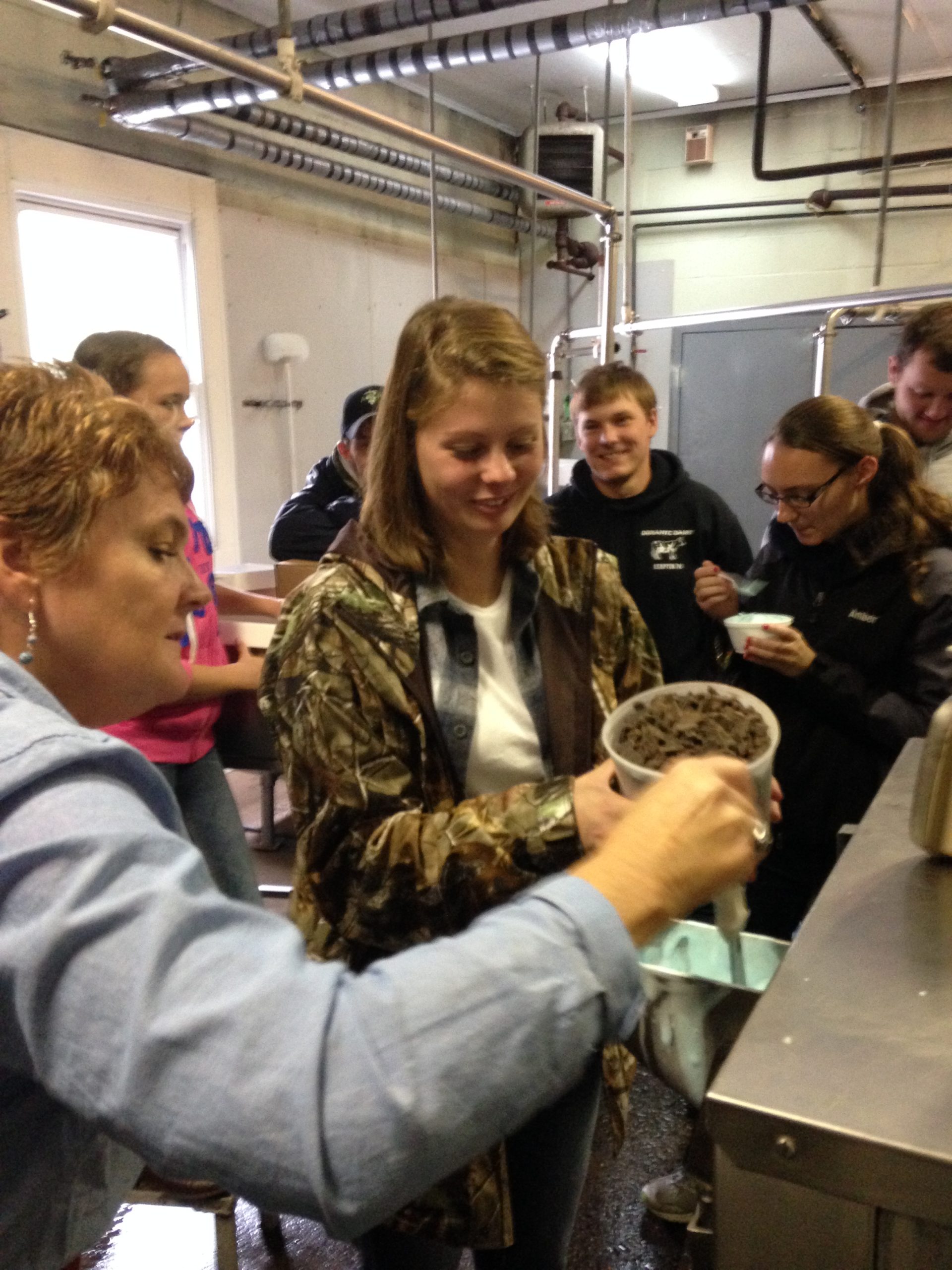 people-making-their-own-ice-cream
people-looking-at-ice-cream
ALSO AVAILABLE!
ICE CREAM WAGON
How it is used:
The Way-Har Ice Cream Wagon is available to rent. It comes fully stocked with ice cream, cones, dishes, milkshake supplies, dippers, napkins…everything you would need to celebrate and deliver delicious hand dipped ice cream and milkshakes. It can be used as a fund raiser or as compliment to your family or company picnic. Call 610-488-1281 and ask for Kerri to learn more about reserving the wagon for your event.
You might have seen us at…
Wilderness Club
Carnival
Boy Scouts
Hamburger Festival
Kutztown Fair
ICE CREAM CATERING
Looking for a dessert for your company luncheon, wedding, or birthday party? Way-Har Catering serves our homemade ice cream for special events of all sizes and occasions. Options include flavors, toppings, staffed or self-served, delivered or picked-up. Call the dairy store to book your appointment!
Want to Know More?
Fill out the form and we will get back to you in a timely manner!